It was only yesterday that PlayStation unveiled their limited edition "original grey" PS4 to commemorate the 20 year anniversary of the console being out globally. At that moment, a fair majority of us sat at our computers like: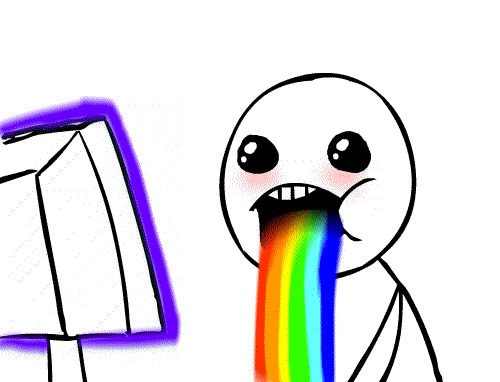 I, myself, was one of the main heavers of rainbow vomit, just simply off of seeing the console on my laptop's monitor. So imagine my surprise, when nice sized box came floating into our building earlier today– loaded with one these puppies inside:
I about lost it ladies and gentlemen, and it wasn't just me either. Jessica Chobot was just as enthused, posting super smiley pictures all on instagram and stuff:
Hands off my box, Jessica! We were so excited about it, we just had to share our unboxing with everyone. Check out the full video for yourself above.
As stated in the video, details on how to obtain one of the other 12,299 of these left in the world will be revealed during the PlayStation Experience opening keynote, which is set to go down at 10am PST this Saturday. If you won't be able to make it physically to the keynote, you can catch the entire thing (as well as other PSX related panels) on twitch right here.

What do you guys think of the 20th anniversary PlayStation 4? Is this something you'd dish out the big bucks to get your hands on? Let us know in the comments below.