A cute young character loses his family and must embark on an adventure to find them–sound familiar? Loads of animated films rehash this plot in various ways, but none of them presented the whole lost child scenario as effectively as An American Tail. Released in 1986, it was the apex of unique family-friendly films created by director-animator Don Bluth–a diverse batch which also includes beloved classics like The Secret of NIMH (1982), The Land Before Time (1988), All Dogs Go to Heaven (1989), Rock-a-Doodle (1991), A Troll in Central Park (1994), and Anastasia (1997).
Disney–specifically Pixar's Finding Nemo (2003)–owes a lot to little Fievel Mousekewitz. This film–with Steven Spielberg as the executive producer and presenter–was ahead of its time for establishing serious issues under a G rating, and 30 years later, with the current immigration crisis at hand, An American Tail is an especially relevant animated film for children and adults today.
After the human Moskowitz home containing their mousehole is quickly destroyed by soldiers and–yeah–cats, the Mousekewitz family embarks on an odyssey to the promised land of cat-free, cheese-paved roads, aka America. But Fievel gets separated from his family and has to find his way back to them in a less than idyllic–some would say "gritty"–New York. In his review, Roger Ebert wrote that An American Tail  was obviously "so depressing a story [it] could hardly entertain children." I mean, because how could children possibly understand getting lost and feeling scared? (Oh brother…)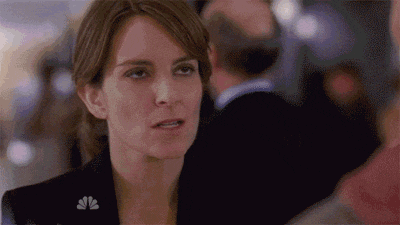 Amongst various cultural and social themes from the 19th century, the root of An American Tail isn't just the realistic immigration tale of the Russian-Jewish Mousekewitz family–it's also about Fievel's love of his family and his courage and determination to continue past dire hardships. And even with its "depressingly" uncharacteristic setting, many children from the '80s still fondly recall this film's atypical ambitions and effectively feel all the feels. (Haters to the left!)
For starters, the Mousekewitz family are an unique unit–they don't take a back seat in this tiny hero's life. Pre-Disney Renaissance  movies that dominated the box office commonly wrapped their plots around a generic orphan hero or heroine and their generic evil family members. But from the start of An American Tail, Tanya, Papa, and Mama (and an unnamed baby mouse) are lovingly front and center in Fievel's life. His single gift from his parents is a hat that has been passed down from generation to generation of Mousekewitzs. It becomes a simple but clever little symbol of Fievel's maturity–literally and figuratively too big at the start of the film but undeniably part of him by the end.
Much like Pixar's Nemo, Fievel is the ultimate curious kid amongst more fearful characters. But unlike Nemo, his childish idealism is nurtured by his father's optimism, his older sister's enduring hope, and his mother's pragmatic determination. Their naive mouse nature, however, isn't always helpful since they are pretty much at the bottom of the food chain–which brings us to the villains.
An American Tail has a lot of cats, including one Shakespeare-obsessed cat disguised as a mod-leader rat and one particular vegetarian cat, Tiger (played by the superb Dom DeLuise). Tiger is sort of the perfect sidekick. (Sorry, Dory.) He doesn't appear until half way through the film, but he's remembered just as fondly as the protagonist. And the moral to their friendship was incredibly ahead of its time–they consciously put their mammalian differences aside to help one another. Imagine that: a cat who isn't a complete solitaire jerk to mice! It may seem like Fievel is alone in an increasingly depressing setting, but genuine characters like his family and Tiger helped place the heart of An American Tail in its sophisticated family-friendly storytelling.
Thirty years on, these are but a few of the reasons we still celebrate the innovative animation, story, and characters of An American Tail! Leave your Mousekewitz memories below, and let us know which film from the Bluth era you love the most!
Images: Universal Pictures