Growing up, I was always taught that our solar system had nine planets. Then, Pluto got shafted and reclassified as a dwarf planet–and I'm still upset about it. Finally, the world's science people hypothesized the existence of another new planet. Now, however, the science nerds think the hypothetical Planet 9 is actually Planet 10. That's a lot of astronomy, so we're going to take a break from that for a moment to introduce today's Nerdist News Talks Back! Associate Editor Kyle Anderson, Nerdist News Writer Aliza Pearl, and Science Editor Kyle Hill join Jessica Chobot to discuss Spider-Man, Batman, and crazy planet stuff.
According to Kevin Feige, the Marvel Cinematic Universe's father and guardian, Captain America: Civil War began a 5-film arc for Spider-Man that will include Homecoming, Infinity War, Avengers 4, and the next standalone Spidey movie. That's not to say that Homecoming 2 (or whatever it will be called) will end Peter Parker's story. More likely, Feige just does not want to give away Marvel's Phase 4 plans. Additionally, this striking shot of Spider-Man and Iron Man is not actually in the film. It's arguably the coolest shot from the first trailer, but it does not show up anywhere in Homecoming. Either way, you can read our review for the film here.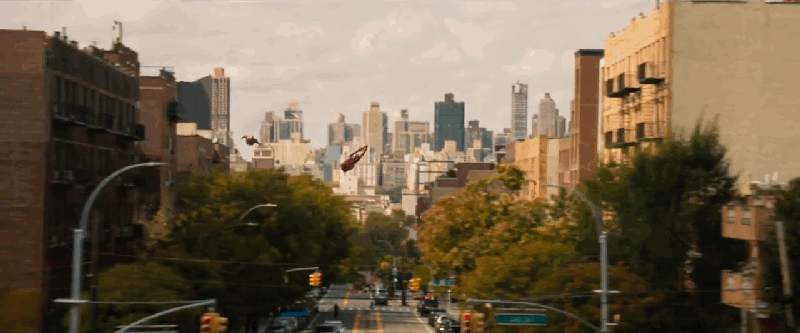 Christopher Nolan's Batman trilogy firmly cemented the Dark Knight as a pop-culture icon, but the Batman mainstream audiences have come to know and love is very different from Batman's comic incarnation. The Batman director Matt Reeves is looking to change that. The film will reportedly focus on Batman's detective abilities, rather than simply portray him punching baddies. He did originate in Detective Comics after all.
Pluto should be a planet, and I don't care what Science says. (Side note, I've just been told there is no omnipotent being named Science, and Pluto's reclassification actually came from human people. Who knew?) In the above video Kyle Hill explains the situation better than I can, but I'll give you the basics. Essentially, some space stuff in the Kuiper Belt moves in a way that suggests a strong gravitational pull (planet-sized, perhaps) from an object other than one of our 8 planets.
You can watch and interact live with Nerdist News Talks Back every weekday at 1:00pm PST on YouTube and Alpha, and catch up with the archives just after the show!
Image: Marvel Studios, DC Comics, NASA